At the invitation of LVSdesign respected in professional circles designer conducted a workshop "Construction of scenic lights for concert and theatrical shows". During these two days participants of the seminar not only learned about modern approaches to the creation of light shows, but also had the opportunity to work with professional equipment and software, as the technical part of the seminar was provided by Zinteco, a leader in the field of technical support for lights and sound events in Ukraine.
The first day, September 29, Normunds Blasans dedicated to variety of issues of implementation of the lights/visual scenario of the show — from creating the idea and thinking over budget to the peculiarities of communication with the customer. Mr. Blasans successfully illustrated his thesis with examples of his successful cases. Like Eurovision Song Contest, Brainstorm and Okean Elsy bands concert tours. His colleague Jānis Snikers, who also came from Latvia, told about the requirements and intricacies of lights artist profession.
In order to get deeper into the topic, the organizers invited the specialist in VR (virtual reality) Andriy Solodky, who shared his own experience in enacting projects in this new and popular area now. In addition, everyone had the possibility to try VR with the help of special Oculus glasses.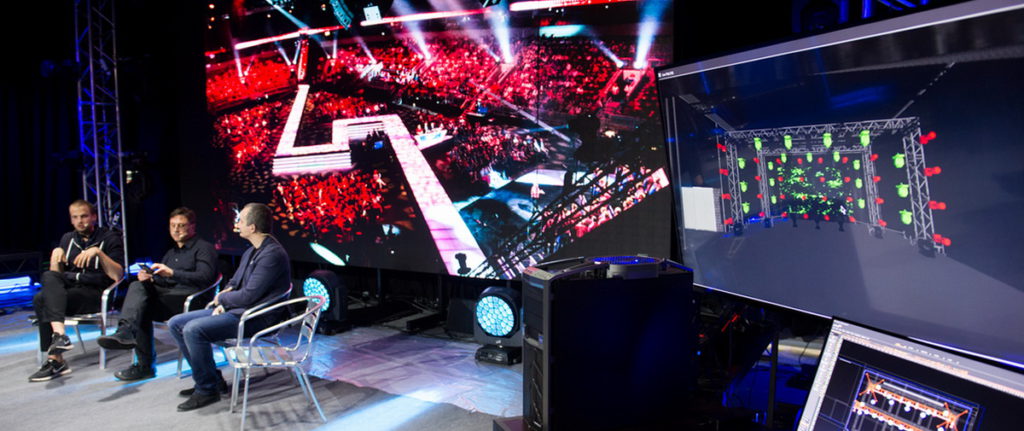 The second day of the workshop was practical.
As professional level of the participants was quite different, they were divided into two groups in order to maximize the benefit for everyone. Janis took over the advanced level participants. He explained the nuances of creating a 3D scenic scenario model in Sketchup and the specifics of work in the Wysiwyg editor; as well as the recording of a light score on the remote control with timecode.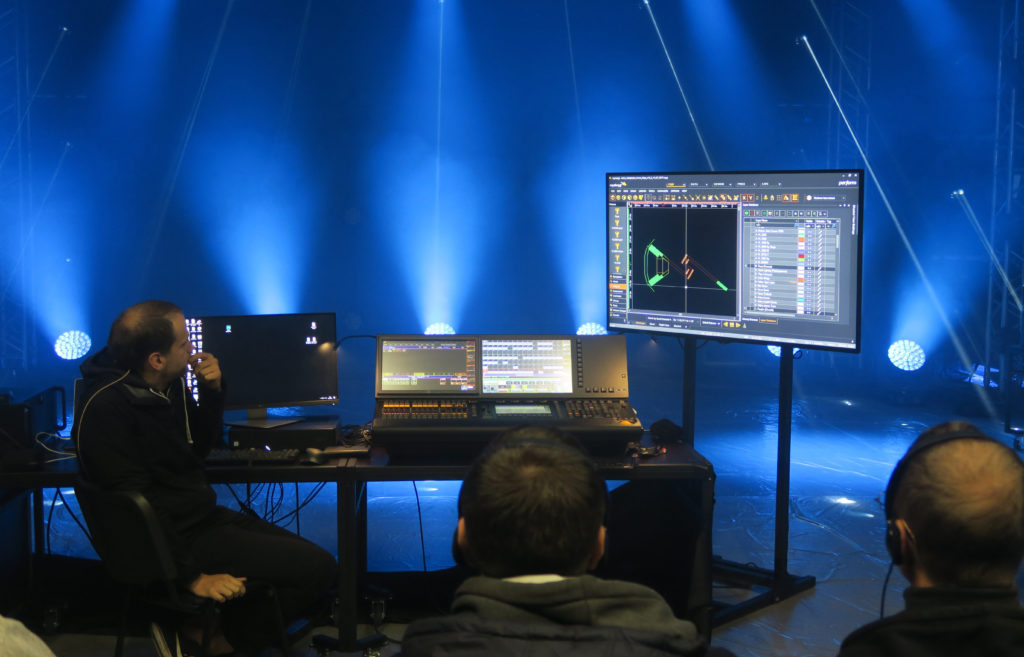 Normunds Blasans and his team worked on typical task in this industry – they tried to gradually recreate the work of a light designer in the process of creating a single light solution for a specific show event. The result was recorded in the Wysiwyg visualizer.
In addition to the amount of experience and knowledge gained at the workshop, the participants also had the opportunity to enjoy the live communication with their colleagues and be inspired for new professional accomplishments.