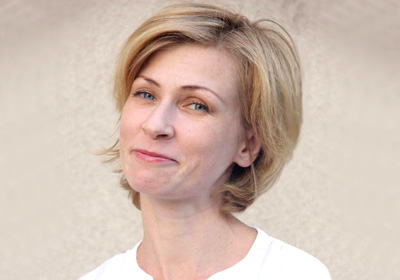 A specialist who skillfully manages creating the needed atmosphere with lighting, influences the emotional sphere of a person, transforms the environment into an organic space that corresponds the idea of performance is called the lighting artist  or lighting designer.
Getting to work on the project, he must know all the technical characteristics of light devices, be able to correctly select the quantity of devices, specify their location, have the skills in programming the remote control, have basic knowledge in the theory of lighting, principles of stage lighting, meaning that this is a person with wast amounts of knowledge and huge experience.
In our country there are no schools for lighting designers, most of the lighting artists are people bewithed by miraculous light, who learn from the experience of previous generations, experiment, self-develop and continue to conquer the spectator's attention. This is a complex and exciting road, and to pass it one needs to give himself wholeheartedly to the job, to create an impact in this business.
While working on different platforms, the lighing artist collaborates with different people, but the problems he faces are almost always the same – the lack of elementary lighting equipment, lack of qualified staff, lack of understanding between the director, designer and the artist in the light ing during the staging process.
Are colleagues abroad where the profession of lighting designer is quite prestigious and respected will unluckily face these difficulties. Having received higher education, a specialist goes from an ordinary lighting worker to a lighting artist in theaters with sufficient technical support. Planning his work on the project in conjunction with the director for a long time before the premiere, he already approximately draws light pictures and understands what is specifically needed for their implementation. This approach greatly facilitates the staging process, makes it effective and the artist can only realize his creative ideas.
In Ukraine, lighting artist are rare, but the demands of the profession make these people provide beauty and entertainment activities. One eeds to remember that by organizing educational programs, master classes, exhibitions of light equipment, their organizers make a huge contribution to the development of this craft and this is still the only way to solve many problems in this area.
Аuthor: Olena Antohina, lighting designer