On May 18-19, 2017, the XXIII Kyiv International TV and Radio Fair is opening its doors for you.
LVSdesign Studio will officially be presented for the wide public at the fair.You have a unique opportunity to become part of the discovery of new experiences for yourself as professional, and to gain new possibilities with our top notch equipment .
Who are we?
We are professional working studio created for learning, practicing and creating a light-visual show.
What do we offer?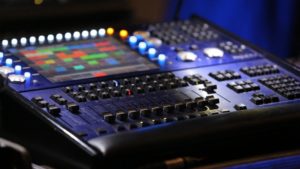 Lighting
Get to know the principles of creating the show through the Wysiwyg  visualizer 
Talk to experts about the nuances of working with Lighting Designer
Get professional advice
Place of work: Kyiv, Exhibition Center "AKKO International" (Peremohy ave, 40-B / Pushkin Park / Shulyavska metro station).
Opening hours: 9:00 to 18:00
Move forward to new opportunities